Easy Par 18
Easy Par 18
18x15w RGBWA-UV or 18x12w RGBWA or 18x10w RGBW
Features

18x15w RGBWA-UV 6 colors

PowerCon In/Out

Share this:

Related Resources: Catalog
Description
Easy Par 18
is very classic of par lights. Excellect design make it popular for many years, excellect cooling make it is very bright. use 8x15w RGBWA-UV LEDs. 16 bit dimming curve and excellent color mixxing.
Specification:
Sources: 18x15w RGBWA-UV LEDs
Color: Full color, 16-bit color mixxing
Control: On-board LCD display, Switch set for digital data assignment and stand alone operation control, master/salve, auto-ran, controlled by DMX controller.
Channels: 6,10CH
Beam Angle: 25/45 degree
IP rate: IP20
PowerCon In/out
Power: AC100~240V,50/60HZ
Packing Dimension: 8.3"x11.8"x12.2" (210x300x310mm)
Weight: 6bs (2.7 kg)
Summary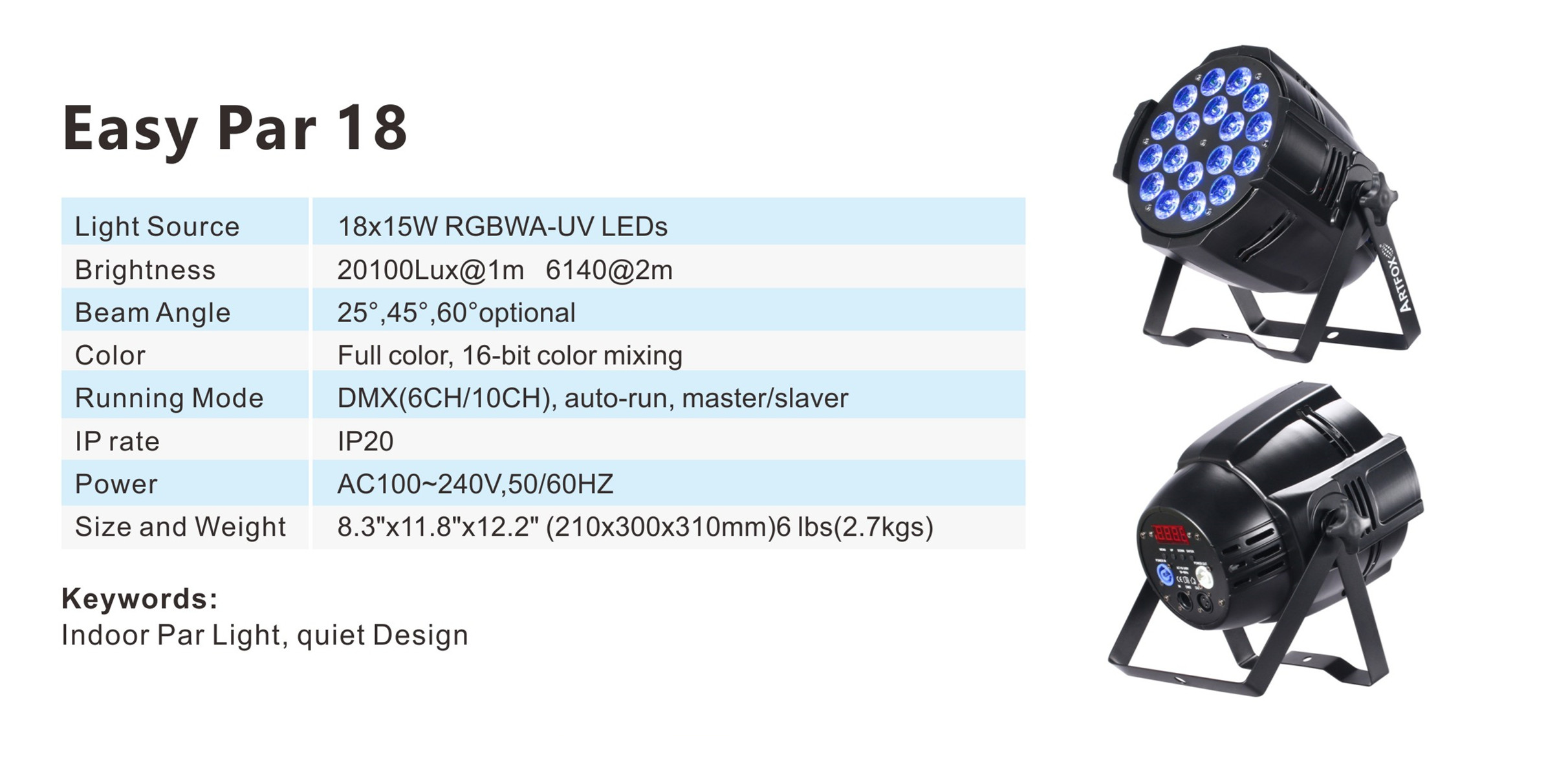 Inquiry for Easy Par 18
We will reply you in 24 hours, and please feel free to call +1-(323)287-5559 or email to sales@artfox.net